TAMIL MASS ACTIVITY has conducted by TAMIL DEPARTMENT.
Training program conducted for our drivers from central government.
Our school students got Champions and Winners in Inter National Level Abacus Competition. Today our respected principal mam distributed prizes to the students.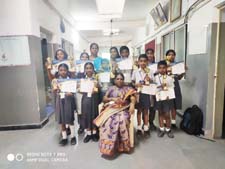 CHINTHA SCIENCE &GK OLYMPIAD STATE and DISTRICT RANK holders of JJSIS.
Brain park spell and tell competition District level winners class I to IV.
WICK IRRIGATION SYSTEM - ECO PROTECTOR of JJSISInverter lamp by JJSIS INVENTOR.
Audio visual program of Corona Virus.
Today our school students selected for final Quiz competition to SAVEETHA UNIVERSITY.
JJSIS -Science expo 2020 - Theme - WOMEN IN SCIENCE.
Our Respected Principal Mam received BEST SCHOOL Award from Danushiyas Academy.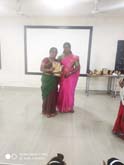 Our school students got INTERSCHOOL TOPPERS prizes from the respected principal mam for Handwriting, Drawing, Word Magic, Abacus and General Knowledge competitions.
Our school teachers got today Best Motivator and Best Co-ordinator Award from Danushiyas Academy.
Brain park Drawing Competition Cash Award.
In-service training programme has been conducted by Ratna Sagar Publication for our teachers on 21st & 22nd February- 2020.
RSP Quiz competition final winners from our school.
Our school Bharat Scouts and Guides Training Camp at Alathur in Dr.MGR State Training Camp Centre for "Hiking" On 24.01.2020.
Second State Level Karate championship prize winnes.
State level athletic meet over all championship. R.kanishka of I STD individual championship and K.Shachin of III STD individual championship. Our school won 36 medals and certificates out of 60 students.
ISRO's "Space On Wheels" Exhibition visited by class VIII students of JJSIS on 6/2/2020 at Saveetha College of Engineering.
RSP quiz competition at Jaya Jaya sankara international School.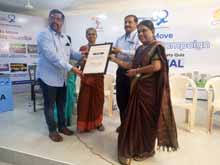 Health Department program, Vaccinated for our school Teachers and students.
Health Department program Eye Screening for KINDERGARTEN Kidoos from DRR EYE HOSPITAL.
Mathematics club activities for this academic year 2019 - 2020.
Students were paraded at Marina with our Army Soldiers on 26th January 2020.
Road safety patrol quiz competition quarter final winners.
Health Department program Eye Screening for XII students from DRR EYE HOSPITAL.
Traditional dance by our school V th STD students beautiful performance organised by Mrs.P.Sumithra and Mrs.Nithya.
Rainbow Dance of our Students organised by Mrs.MaheswariVenkatesh.
Think clean and GO GREEN, GO GREEN TO KEEP THIS WORLD CLEAN.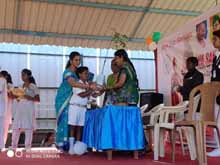 71 st Republic day special speech by HOD of chemistry Department.
Teaching activity about "Safeguard our Environment" in our School campus.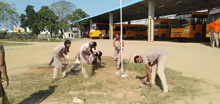 Health program from Health Department, Eye Screening from DRR EYE HOSPITAL for STD III and XI.
Road safety petrol quiz compensation knockout winners , Venue: KENC school, Manavalnagar, Thiruvallur.
Health Department Program: Polio drops given for Kindergarten.
Health Department program. Eye screening from DRR EYE CLINIC for II nd Std E TO L sections.
Plastic free BOGI.
Pongal Festival celebration.
Our school students participated today Final level inter school competition at Round Table 30 Vivekananda Vidyalaya, Agaramel and won 19 prizes out of 30 students..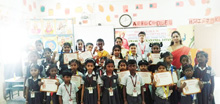 All got Blessings with Bala Pariva.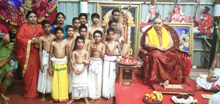 V SPORTS ACADEMY 2020 STATE LEVEL ATHLETIC MEET JAYA JAYA SANKARA INTERNATIONAL SCHOOL OVER ALL WINNERS.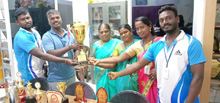 Prize distribution by Principal mam for the students who won Round 1 Toppers in BYJUS-Discovery Examination from classes IV to IX std. Round 2 Qualifiers to write next level exam 1.Akash.Hof IV J and Sujitha. S of IX B.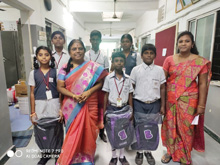 Our children participated in Vivekananda Jayanthi Inter school competition and won prizes for free hand drawing, story telling, oration and Quiz. Venue - G.k Shetty Vivekananda vidhyalaya Ambattur.
Today's Health Department program: Eye Screening from DRR Eye Hospital for Ist and IInd STD students.
Welcome to karuna award function.
Prize winners of 11th GVCA inter academy chess tournament Jaya Jaya sankara students.
Fast reading activity Class three.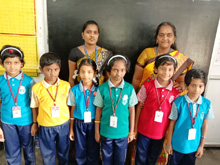 Fast reading activity Class three.
Fast reading activity Class three.
Fast reading activity Class three.
Fast reading activity Class three.
RSP today started 1st class.
Ek Bharat Shreshtha Bharat activity by social science department.
Regional transport office has arranged a video clipping of road safety and precautionary methods to our class IX std.
Tamil Ilakkiya Manram-2019 Event date 11/12/2019 Location - School Campus (JJSIS).
Class Room Management (CBSE) workshop conducted today in our school by our school teachers Mrs. Shakila, Mrs. Archanaa and Mrs. Poorani miss from I std to V std teachers.
We won 7000 rupees for Tamil competition.virthika won (10 E ) rs 2000 for drawing competition in state level, total participants 85 /145 schools.
CCA Competition : III Std Sloka recitation ( Thodagashtagam )
STATE LAVEL ATHLETIC MEET OVER ALL CHAMPION
Today's Social science subject enrichment activity ...
Venper Academy conducted quiz competition at Thirumangalam today.Among 18 schools our school won third place.
Zonal level quiz contest juniors session
Certificate for the Participation by School Management and the Instructor.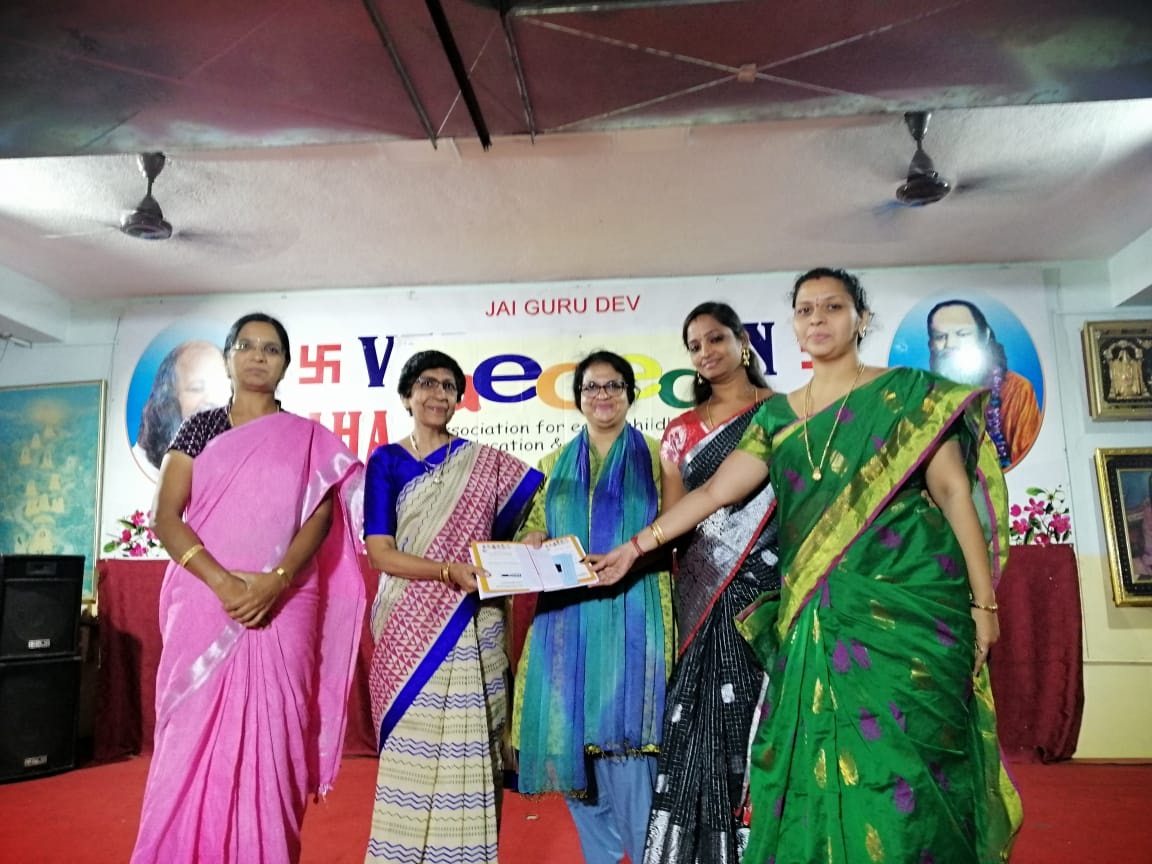 Workshop in Maharishi Vidya Mandir Sr. sec. School Topic: Overview of Multiple Intelligences(MI) for Pre-primary and Primary Educators.
Mahathma Gandhi Moral Award.
Sri Ramakrishna Vijayam.
Pudhiya thalaimurai organised vetripadigal in St.Joseph engineering college.our 12 class participated.IAS Mr.iraianbu addressed the students by giving valuable tips for the board exams.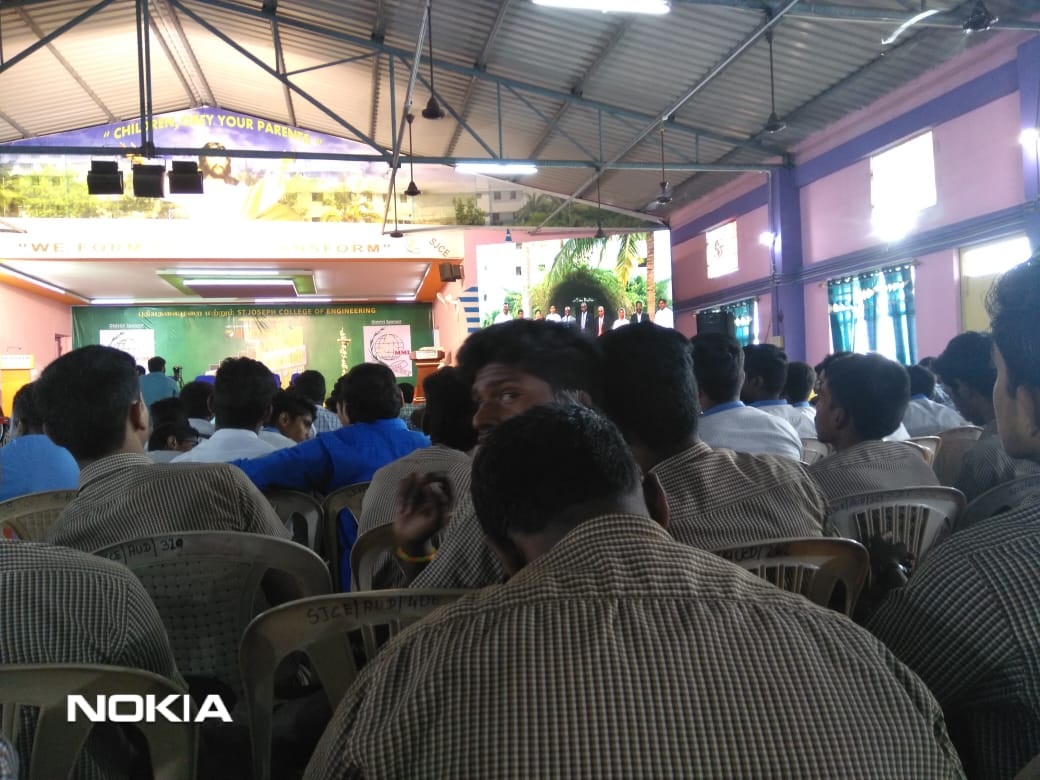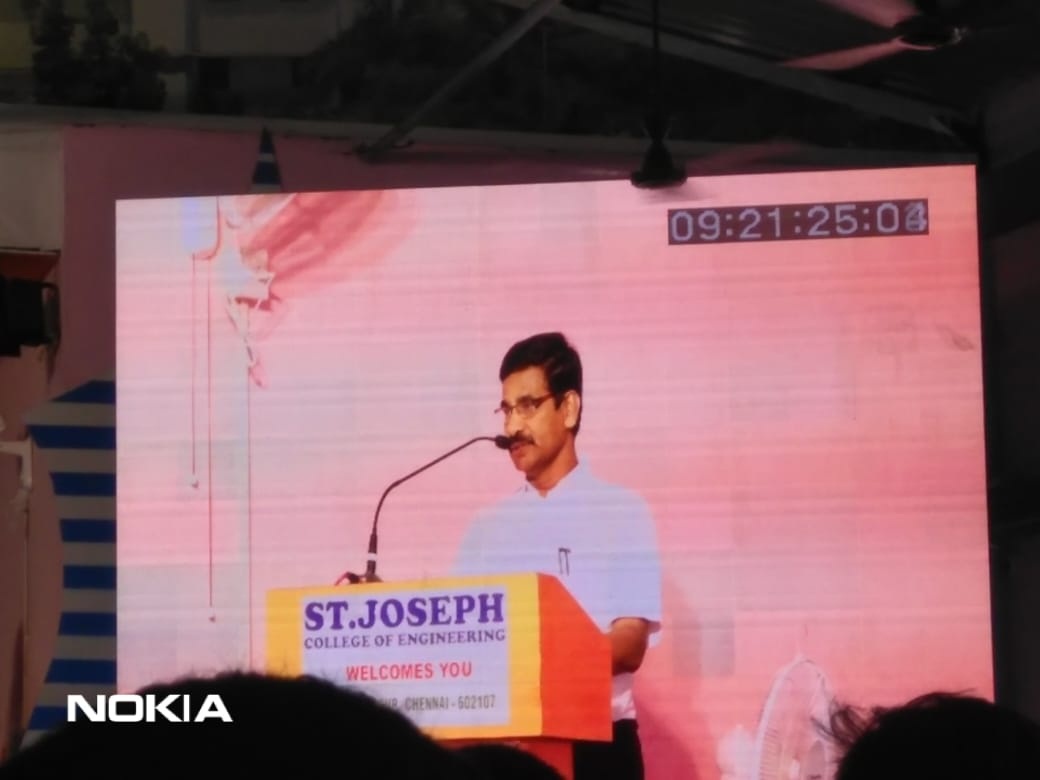 Our school students paid a visit to science expo in Chennai public school ...
CCA Competition winners. Topic - Word Building.
RSP (Road Safety Patrol) inauguration function held on 30 Nov 2019 in our school campus.
Class Leaders and Assistant Class Leaders of KG Block.
CCA- Competition (puppet show) class - IX.
Power point presentation by the Dr's and participation of our school students.
Eye Screening from DRR EYE HOSPITAL Health Department.
Mental Ability Activities has been conducted for VI to VIII classes, students are participated in activities like, Debate, speech regarding Importance of Fitness, Yoga and Meditation were performed.
Periyaar E.V.R Competition
Nazarathpet general library 52nd national library celebration
CHINTHANA INSTITUTE has conducted SCIENCE OLYMPIAD in our school premises. Date :23/11/2019.Venue :SANKARA HALL. Overall 126 students were participated in OLYMPIAD exam in various category.
VENFER ACADEMY has conducted MATHS and SCIENCE QUIZ COMPETITION
General instructions about laws has been given by Advocate Porkodi in Sankara hall on behalf of National Constitution day
YELLOW COLOUR DAY CELEBRATED ON 18.10.19 And Parent Talent Day celebrated on 20.07.19
Overall Best Performers and Toppers.
Eye Screening For Vth Std Students in this Academic Year 2019 from DRR EYE HOSPITAL , Health Department, JJSIS
First Place in National level Neelakandan Kempo Karate Academy of India Tournament our students got more prize's
RAMAKRISHNA VIJAYAM
Health and physical education work shop venue: Mangadu public school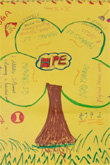 OLYMPIAD EXAM TIME TABLE 2019-20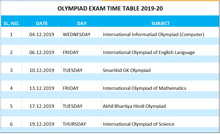 All India Radio (AIR) children's day special program broad cast on 14/11/2019 at 10.10 A.M. in FM Gold Frequency 100.1
National Education Day celebration
Behalf of that our school conducted various competitions like essay writing,debate, elocution, seminar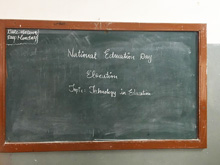 Internal School Event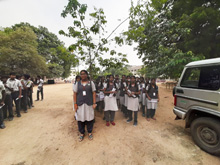 Cultural Event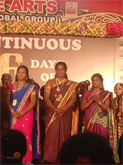 Online Quiz Programe position...G.k competition our school student won first prize in national level.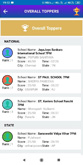 Orange Colour Day celebrated on 6.9.2019 in KG Block.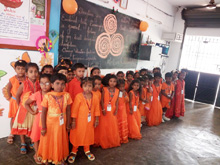 BLOOMING STARS OF JJSIS - On AUGUST -12- 2019 (Monday) NATARAJAR NATYA PALLI organized an event wherein most participants performing BHARATHANATYAM KAVADI DANCE together with NADASWARAM MUSIC for the duration of 15 minutes at THIRUMAZHISAI ,TAMILNADU.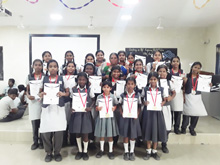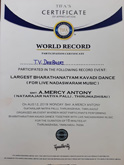 NATIONAL UNITY DAY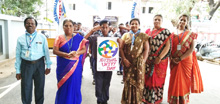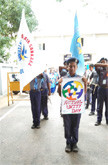 Counseling and guidance session held on 19/10/2019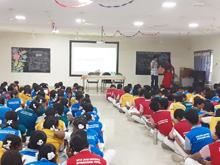 Kolu on Vijaya Dhasami Celebration.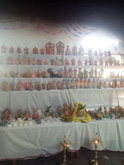 Scholastic book fair.
Gandhi 150 Seva Ratham.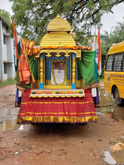 Mosquito repellent by smoke machine done in Our school area.
Transport Related Meeting with School Management District lrvel Event.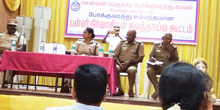 Teachers day Awardees Celebration Event.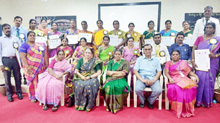 Our school 5 students have received "RAJYA PURASKAR AWARD" given by Governor on a Scout Event.
AGARAM and VEDA ACADEMY has conducted TAMIL and ENGLISH handwriting competition. Our students participated in the events and won prizes in various level...JJSIS STARS .
Maths Workshop for Teachers
Staff Match volleyball winner, throw ball runner for zonal level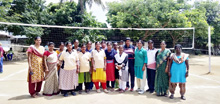 Dark Green Colour Day celebrated on 2.8.19 - KG COLOUR DAY
U-19 boys kho-kho zonal winner
KARUNA CLUB Activity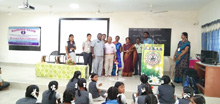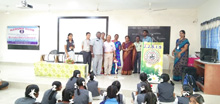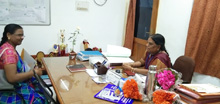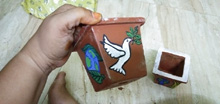 Fit India Movement 29/8/2019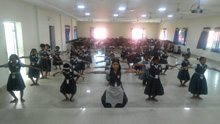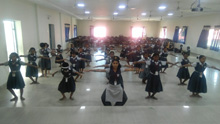 Scout Event.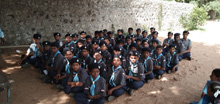 Remodeled Assessment Structure for IX and X conducted for parents and students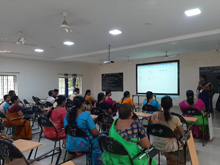 Mustard colour day celebrated on 23.6.19 - KG colour day
Multi colour day celebrated on 19.07.19 - KG colour day
3rd std children went to ICF for field trip on 28/08/2019 & 29/08/2019
Zonal level kabaddi match U-19 boys won the runner place on 29/08/2019
Our school students torching the light for Zonal Athletic Meet
100 mts, 200mts, running First Place won by to N.Arunan of class XII A
3000 mts running A.Sridharan of class XII 3rd Place
Relay running race 4x100 meters our school Boys won 1st place class XII - N. Arunan, porchelvam, c.suresh, Akesh
Relay running race 4x400 meters our school Girls won 3rd place class XI - Gayathri,nivetha,jayasri, s.v.Aarthi
State Award for long time service in Scouts and Guides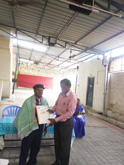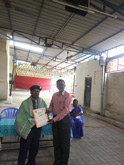 State Level Athletic Meet was organized by real sports academy on 23/08/19. Our school students got overall championship and best school award and 45 won prizes
Volleyball Ball Zonal Match boys U-19 participated in Loyola international School
Received 1st and 2nd place in a competation conducted by ALPHA ENGINEERING COLLAGE
INDEPENDANCE DAY CELEBRATION ON 15 AUGUST, 2019.
Remodeled Assessment Structure for IX and X.
NATIONAL LEADERSHIP AWARD to our school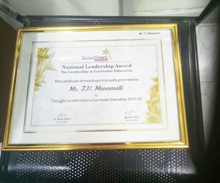 Our school conducted First Aid work shop.
Our school won the game in U 19 category girls kabadi match.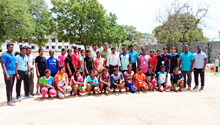 Our school student Vignesh of XIIth std zonal level chess competition he won the first place.
Our students perform "VEETTIRKKORU VINGANI" PROGRAMME TINKER FEST on 29th and 30th July 2019 at S J T SURANA VIDYALAYA, CHENNAI.
SCIENCE EXPO _our school students has participated in PUTHIYA THALAIMURAI "VEETTUKKU VINGNANI" on 27/7/2019.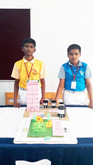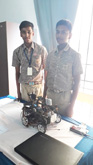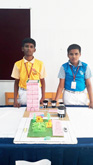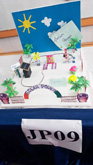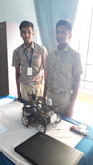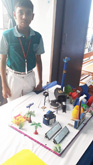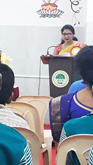 State Level Junior Athletic Competiton 2019 by TAMILNADU STUDENT GAMES ASSOCIATION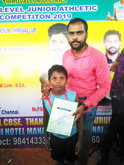 Health check up
Medical Camp Health care event
Inter school competition has conducted by sundar matriculation school at poonamallee. Our school students were participated in various event and won prizes in following events MUSIC ,RANGOLI,DRAWING, ENGLISH &TAMIL ELOCUTION.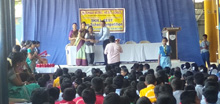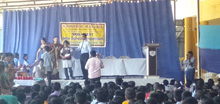 AGARAM COMPETITION _ Following events has conducted for classes STD I _V in our school premises .(Drawing ,Tamil hand writing, English hand writing, Essay writing )/P>
Inter Intra School Festival for Great Culture and Creativity/P>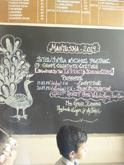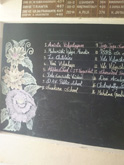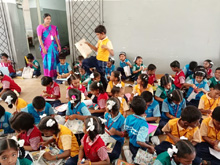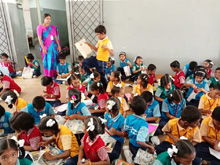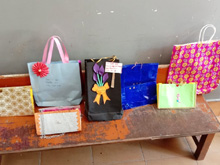 Mehandi design competition for Parent
Guru Poornima Celebration
Kamarajar Birthday Celebration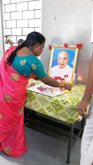 State level athletic meet more 40 prizes in our school students on 6/07/2019. Venue nehru park egmore and Our school got over all trophy
Election Activity for Civic Students
Sports Activity
Our Students received Spell Bee Achievement,Merit ad Merit Plus medals and certificates in International Level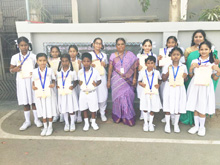 Malaria Awareness